Hosting
his Presence
+

his people
"Those who remain in me, and I in them, will produce much fruit. For apart from me you can do nothing."
John 15:5
An inspiring gathering every Friday evening; a wonderful time of worship, sharing the Word, and special prayer ministry time for healing and guidance
A great time of worship, Word and prayer, for everyone.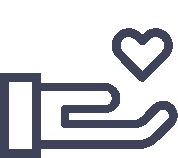 God gave first, so will we
For God so loved the world that He gave His one and only Son...