Hosting
his Presence
+

his people
"Those who remain in me, and I in them, will produce much fruit. For apart from me you can do nothing."
John 15:5
COVID-19 VIRUS MARCH 27TH UPDATE
CHURCH BUILDING CLOSED
ALL EVENTS ARE CANCELLED UNTIL FURTHER NOTICE
DAILY DEVOTIONS ON OASIS FB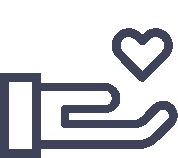 God gave first, so will we
For God so loved the world that He gave His one and only Son...